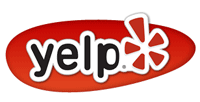 See What some of Our Customers are saying on yelp

8/7/2012
I love these guys... no really... I run big hot Scouts... and they jump through hoops with me on all the little doo-dads I come up with to improve them... and make me look great to my clients in the end.
I even have what is probably the only ice cold Scout in Los Angeles... with an "at vent" temperature of 45°!! (Okay... I know... "ice cold" is 32°... but you get the idea!)
That are great at little general mechanical jobs too... or basically crap I don't WANT to do! :-)
-Steve "GotScout"


7/15/2011
Noticed water build up on the floor board on the driver's side. After realizing that it was not a spilled water bottle, I had to concede that it needed attention.
I phoned Jim Madsen Automotoive (previously reviewed) to report the problem, but they did not do the type of work required, and recommended West Adams Radiators..... and I am glad they did.
Upon phoning they surmised what the costly problem could be, and although they could not actually fix the bigger issue that day, they could put a bi-pass that would cost a fraction of the money, but I would not have any heat... well it is summer and something needed to be done immediately.
I was so impressed with this busy family owned business. Not only was everyone courteous, and kind, but they were also quite knowledgeable. The best news was.... the problem was not a big issue at all... just a clogged evaporator drain. So thank you all for knowing your stuff and not taking advantage of a girl who knows nothing about cars!!
My car is working just great!! A huge recommend!!
Dana D


6/27/2009
After doing an engine rebuild and other repairs on my 1970's muscle car, ('74 AMC Javelin) she was running too hot. I'd taken my car to West Adams Radiator before, and had great luck there.
In the past, they pulled the radiator and repaired a few minor leaks. This time, they had to replace the temperature sensor and radiator cap, and flush the entire system. This seems to have done the trick, and now she's running much cooler.
Their prices are great and they do very good work. Highly recommend them!
Next time your mechanic says you need to replace or repair your radiator? Or, he tells you that there is a problem with the cooling system? Tell him to fuck off. J/K! Keep in mind that he's going to charge you to pull and reinstall the radiator. You can save a lot of money by cutting out the middleman, and going directly to the guys who do the work.
Michelle R


8/30/2010
I couldn't stand the heat anymore so I got out of the proverbial kitchen.
My 2004 Saab was blowing more hot air than I do after an aggravating day so I brought it to West Adams Radiator (a referral from my homies @ Walter Wong Saab/The Right Touch) and for a mere $150 my A/C was like new. I forgot how much I appreciate cold air after months without. Sometimes it's even TOO cold. They did the work fast, gave me 2 options (I went with the cheaper one) and although they did sucker me into some anti-pollutant filter thing, I am so thankful that I got this fixed and have no idea how I was able to put up without it for so long.
Courtney D