EQUIPMENT DOWN - NEED A REPLACEMENT HOSE TODAY?
WE FABRICATE CUSTOM - AFFORDABLE HIGH-PRESSURE HOSES
Hydraulic – Fuel – Air Conditioning – Power Steering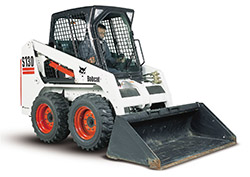 Is your industrial or construction equipment or vehicle sidelined because of a broken high-pressure hose or fuel line?
Your idle bobcat, forklift, caterpillar, car, truck or other industrial / construction equipment does not create any income if disabled because of a faulty high-pressure hydraulic hose or diesel-fuel line.
Hard to locate Power Steering Hoses at Affordable Prices?
We will quickly fabricate any size power steering hose for all vehicles, including Audi, Honda, Infinity, Lexus, Mercedes, Nissan or Toyota.
• Constructed to withstand high pressure pulsations and heat
• Built to resist breakdown and system contamination
• Power Steering hoses should be replaced after 20,000-24,000 miles

Is time of the essences? We can have your replacement high-pressure hydraulic, fuel or power steering hose ready within hours, provided the material is in stock - Remember - our prices are very competitive. Why place an order online and wait 2 - 5 days for a replacement?
We offer a great Warranty - Six months from date sold unless damaged & Our prices are extremely competitive.
You may have noticed that our primary business is a full service auto repair / radiator shop. Due to numerous requests to fabricate replacement high-pressure hydraulic, fuel & power steering hoses from local industrial & construction equipment operators; we expanded hose fabrication operations.
We exclusively use NRP Jones for high-pressure hoses and fitting and all material meets or exceeds all SAE requirements.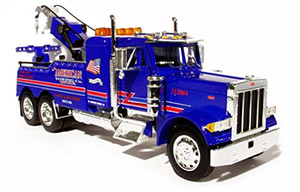 We maintain an extensive supply of the highest quality fittings. Does your equipment's high-pressure hose use unique fittings that are not faulty? Many times, we can use your fittings and quickly fabricate an identical, new high-pressure hose.
We stock high-pressure hose in every standard size -diameter (1/4 Inch, 3/8 Inch, 1/2 Inch, 5/8 Inch, 3/4 Inch, 7/8 Inch, and 1 Inch)
We maintain most frequently used SAE rated high-pressure hose material used in construction, industrial equipment and all vehicles. We also stock wired braided 3000 and 4000 psi high-pressure hose material. We can order higher pressure rated hose material.
Call us, or stop by with your hose specification and we will fabricate a new, highest quality, high-pressure hose at our Los Angeles shop. Our prices are very competitive.
CALL OR STOP BY TODAY – LET'S GET YOUR EQUIPMENT OR VEHICLE OPERATING
Did you know a Hydraulic hose is graded by pressure, temperature, and fluid compatibility? These hoses are used when pipes or tubes cannot be used, usually to provide flexibility for machine operation or maintenance. Hydraulic hoses are manufactured with rubber and steel layers. Multiple layers of woven wire and rubber surround the rubber interior. The exterior is designed to reduce abrasion resistance.  See Wikipedia for additional information
CLICK HERE - Additional facts about Hydraulics from Wikipedia.