Do you need one of these automotive cooling system services?
| | |
| --- | --- |
| | Do you have a Leaking Radiator? |
| | Is your Engine Overheating? |
| | Time for your Radiator to be Cleaned / Flushed? |
| | Do you need a New Radiator Today that you can install? |
| | Time for you annual Cooling System Inspection? |
| | Do you need your Radiator Pressure Tested? |
| | Do you have a Leaking Radiator Overflow Bottle? |
| | Is your cooling system – radiator performance - correct? |
Are you looking for a radiator expert - specialist?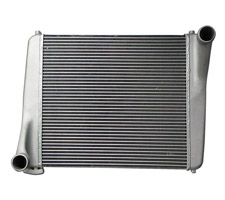 Our first specialty was the repair and replacement of car radiators and related cooling system parts. We are successful because of our customer commitment and our vast car radiator repair experience.
We have new radiator for sale that you can install. We maintain a full vehicle radiator warehouse. Yes, we have discount radiator prices that your may consider cheap. Call us Today for a free quote.
Our expert mechanics are available to inspect, replace or repair your leaking radiator. Do you need preventative maintenance? Let us flush your radiator and add new coolant (anti-freeze) after we inspect your car's cooling system. Is your car overheating? It could be as simple as a defective radiator thermostat, which we can quickly replace.
Why should you trust West Adams Radiator to service or repair you car? Please visit our West Adams Advantage Page for our history.
Need to Purchase a Radiator?
Click the link to visit our on-line Radiator Warehouse Website. WE have great prices and have same day shipping
Do you know the history of your car's radiator?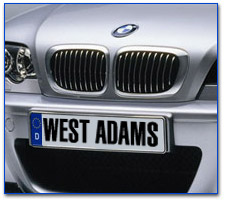 Mercedes Benz can take credit for the first honeycomb radiator in 1901. The design was by Wlhjelm Mayback. The use of coolant, other than water, became available in 1905.
The original car radiator was invented to overcome the engine's heat dissipation. Your engine creates enough heat to destroy itself. Without an efficient cooling system, we would not have the high power engines we enjoy today.
Ford was a leader in radiator design, using larger tube to increase efficiency. The modern cooling system a comprised of several components that requires preventative maintenance inspection and coolant replacement